Why Big Apple Motorcycle School?
Big Apple Motorcycle School is a New York State licensed Motorcycle School serving Long Island (Nassau and Suffolk counties) and New York City. We have certified instructors and will tailor an instructional program to your needs. Our instructors have years of experience teaching beginners to ride and will work with you to develop and improve your riding skills. Our goal is to help you go beyond getting your motorcycle license and prepare you for real world challenges. Motorcycling is a fun activity and we can help you manage the risk inherent in it. We also take ALL major credit cards for your convenience! Check our testimonials to see why our students are satisfied customers!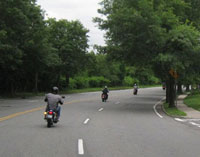 "Comprehensively professional. Positively reinforced and utterly clear and specific in objectives and tools to accomplish stated objectives. Highly recommended."
from Tim of Brightwaters, a September 2018 student who took our MSF Basic RiderCourse.
"I knew Big Apple Motorcycle School would be exceptional and they exceeded my expectations. My zero experience entering changed in 3 days to a comfortable and confident beginner rider. I need a lot of practice still but on my own know what to do now. I've gained even more respect for motorcyclists as they require intense skills, mental focus and ability. Thanks to this fantastic and fun class, I'm ready to ride!"
from Molly of Long Island, an April 2018 student who took our MSF Basic RiderCourse.
"Highly professional staff, taught the material at a good pace and ensured everyone understood the material prior to moving to the next lesson. Prior to the class I had never operated a motorcycle, and they took it one step at a time until the other students and myself were comfortable maneuvering the parking lot. I absolutely recommend their course to anyone who is interested in riding a motorcycle and isn't sure where to start"
from Paul of New York, an April 2018 student who took our MSF Basic RiderCourse.
"Big Apple Motorcycle School really exceeded my expectations. This course was excellent and improved my overall knowledge of motorcycling and helped me to focus much more than before while riding on the road. I highly recommend this school to any beginner and experienced rider. Diane and her coaches are very knowledgeable and skilled riders. You will NOT be disappointed."
from Larry of Deer Park, a June 2016 student who took our MSF Basic RiderCourse.
"Let's get down to brass tacks, you NEED to take this course if you wanna ride a motorcycle. Life isn't an episode of 'Sons of Anarchy'. There are real dangers out there on the road that we face everyday even just in our cars. You'll learn how to stay alive out there and enjoy a long safe career as a biker. The instructors are incredibly thorough and nothing is left unexplained. I'm absolutely signing up for the advanced courses. Thank you George, Diane, and Felice! You guys ROCK!"
from Cole of West Sayville, a September 2015 student who took our MSF Basic RiderCourse.
"Having never ridden before, and feeling the anxiety and excitement associated with learning something brand new, the program absolutely made the learning experience incredibly enjoyable. The information provided goes well beyond what my expectations were, and left me with more than a solid foundation to build my riding career upon. I am grateful for the guidance and knowledge of the instructors, their honesty, positive attitude, constructive criticism, and most importantly their passion for what they do so well."
from Matthew of Floral Park, a September 2015 student who took our MSF Basic RiderCourse.
"Awesome course. The instructors are all veteran riders with great attitudes. They focus on safely teaching the skills and good riding techniques that will benefit you for years to come once you get a license. I will highly recommend this course to anyone interested in motorcycle riding."
from Cyrus of Southampton, a July 2015 student who took our MSF Basic RiderCourse.
Classes Offered
Holiday Specials - $25 off Gift Certificate for Basic RiderCourse taken any time in 2019! 3-Wheel Basic RiderCourse now $75!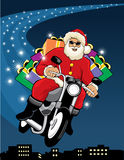 Big Apple Motorcycle School offers all types of classes for every level of rider. Whether you're a novice that needs to get their license or a motorcycle enthusiast that wants to improve their skills, we offer something that will suit your needs.

New riders please click the above link for a quick start guide to get you started!
MSF Courses
Registration for 2019 classes coming soon!
The Motorcycle Safety Foundation (MSF) Basic RiderCourse (BRC) is a group class for up to 12 students with a minimum of two instructors. Our training site is at Heckscher State Park in Great River! See Basic RiderCourses Class Schedule. The BRC is our most popular training option for new riders looking to learn and get their motorcycle license and includes a road test waiver. Read More about our MSF offerings
One-on-one individual training
Our most popular one-on-one training package for beginners is our novice rider package. Our premiere express package is for new riders who want to learn properly but in a more intensive one-day experience. Our road test package is for the experienced motorcyclist who just needs to become licensed. Read More
New! 3-Wheel MSF Basic RiderCourse
Sponsored by the Motorcycle Safety Foundation (MSF), and approved by the NY State Department of Motor Vehicles for the 3-Wheel only motorcycle license. This two-day course combines classroom and on-vehicle riding and is designed for the student who plans to ride a three wheel motorcycle only.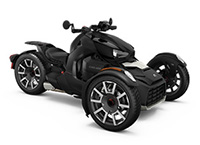 Read More
Looking for a few good men and women
Think you have the 'right stuff' to help others learn to ride? Do you enjoy talking with people and want to give back to motorcycling? Are you a safe and proficient rider with a clean driving record? If so, contact us if you're interested in becoming a certified motorcycle instructor!

Message from the President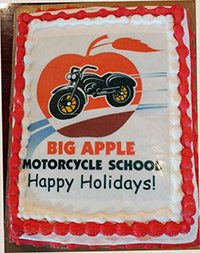 Welcome to the Big Apple Motorcycle School! Our school was created with you in mind! We want to provide outstanding, professional training that is flexible to meet your needs. Our team of certified instructors are knowledgeable about all things motorcycle and can help you achieve the level of success that you expect. We are now pleased to offer the Motorcycle Safety Foundation's Basic RiderCourse! We have Gift Certificates available for 2019 classes that you can be personalized and given as a gift for special occasions. Please contact me if I can be of service.
Ride Safe!
Regards, Diane Ortiz
President, Big Apple Motorcycle School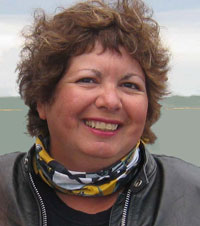 Upcoming Events
There are no upcoming events at this time.